WooHoo! Lexi no longer has to refer to her age as "almost 14". Let's travel back in time, shall we?
While I was pregnant with Lexi, I was placed on strict bed rest at 18 weeks. I began to dilate too soon. I was accepted into a study that Kaiser was doing for preterm labor patients. Each day I would hook myself up to a monitor for an hour clicking on the clicker each time I felt her move. Then I would send the results through the phone line to Kaiser. A nurse would call me back and let me know how I was doing for the day. If I had over four contractions, then I'd have to redo the hour. Anyway, it kept things interesting for me. I tackled my first cross stitch quilt (stamped of course) while I was confined to bed. Let me tell you, an uncomfortable futon is not where you want to spend hours of laying down! Anyway, we made it 38 weeks and I was able to get up and get moving. The Dr induced me two days before her due date to make sure I made it to the hospital in time for the delivery.
My mom was my main support person. Good thing she was there, too. John supported the newspaper most of the time, could he have been too young for that next step?! I'm thinking so. After about three hours of the pitocin, I wanted the epidural. Thank goodness I received one. About five hours later it was time to push. I pushed for two whopping hours. One hour and 50 minutes too long if you ask me.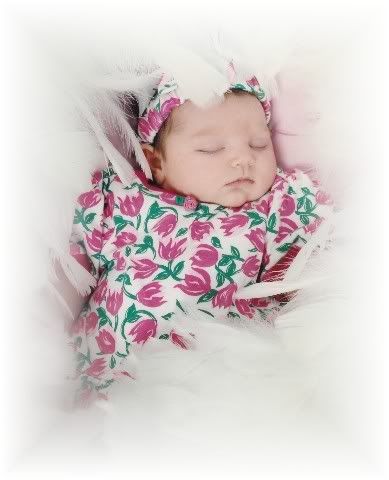 Lexi came into this world crying. As soon as I held her, I was crying. She was the most beautiful baby I had ever seen. I had no idea I could love a little baby as much as I did her. She was a biggie, nine pounds - one ounce and 22 1/2 inches long. She had lots of jet black hair which fell out by the time she was five to six months old.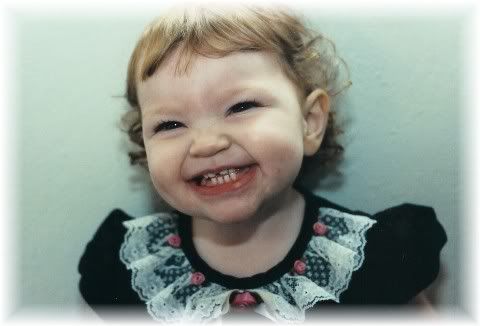 Lexi was the happiest, smartest and most well behaved toddler. As a bonus, she was super cute! She loved to sing and dance. She talked early and was fairly advanced for her age. She was around adults all of the time so I'm sure that played a part in it.
Fast forward to now. Lexi is a great daughter. I still love her . . . and like her, just as much as I did the first time I held her, maybe even more now. She's a great big sister to the little ones (most of the time). She's grown up to be a beautiful girl inside and out. I look forward to seeing what her future holds for her.